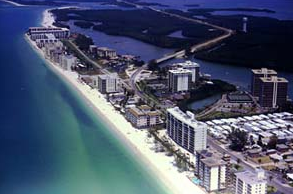 Bonita Springs and Estero are for all intent and purpose the same town!! Both incorporated areas have developed with and eye to doing it right. Our road systems are the best in South Florida and gridlock is almost unknown.
Bonita's beaches are the nicest in South Florida and easily accessible.
Bonita Springs has always had great shopping and lots of wonderful restaurants. In the past few years with the addition of the New Coconut Point Shopping Center it's even better than anyone could have ever expected. If you can't find a great restaurant or a store you wish to visit within 5 minutes of where you live than you just need to get out and look around!
Bonita, Estero is less than 15 minutes to the International Airport and only under 3 hours to visit Mickey Mouse. The location is convenient and wonderful with the best Florida weather year around. Health care services are also close with super qualified staff and some of the finest specialist Physicians in the World.
Real Estate opportunities abound but be ware, some communities area great opportunities and others NOT! I'd be happy to tell you about the true opportunities in your price range.
Give me a call.